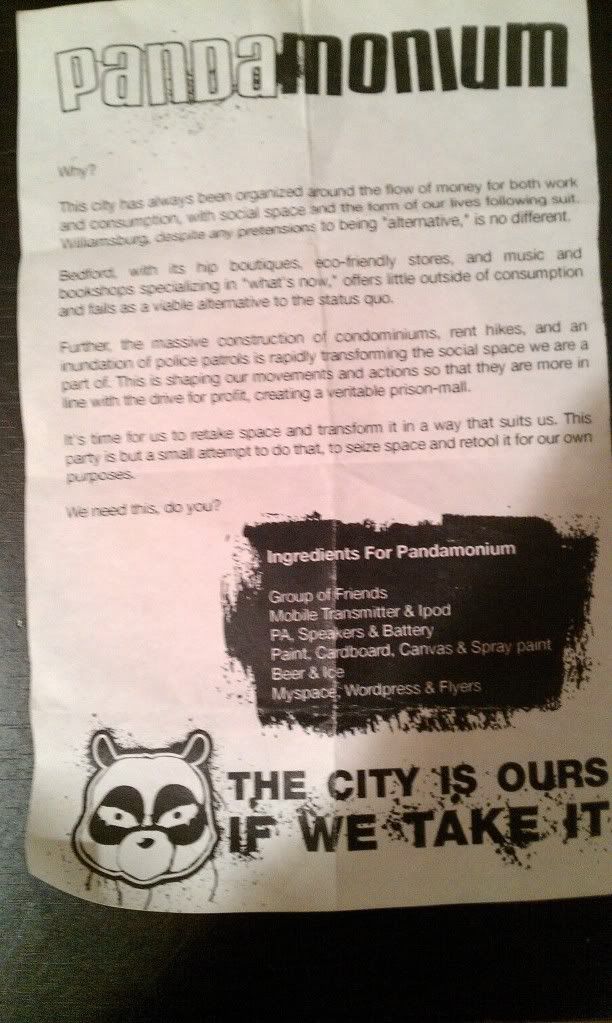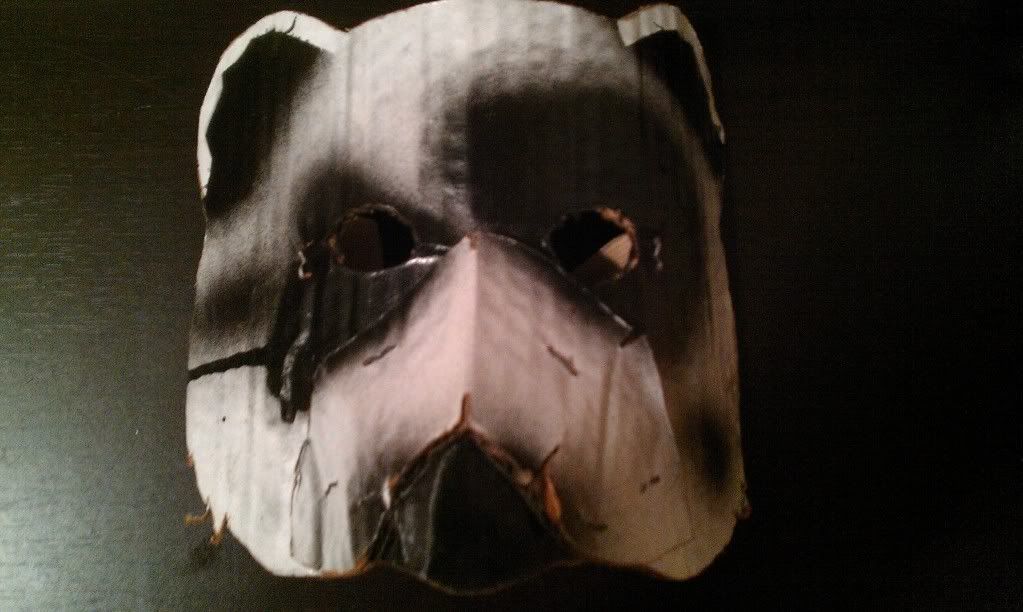 After the Central Park show, I headed downtown for a roving party convening at Union Square. Ever since the previous summer's Night of Fire, I had been (and still am) craving a comparable subway party. It is no small feat to wrangle throngs of party people via MTA to a second location, all the while maintaining appropriate levels of camaraderie and bacchanalia.
This event was called Pandamonium and initially appeared to be aiming for the whimsical with its crudely constructed cardboard panda masks and other panda-centric accoutrement.
It was only once we arrived in Williamsburg that we were privy to the anarchistic nature of the gathering. Buckets of canned beer spilled into the streets and fire dancers spun on busy intersections. Soon the crowds began marching and tossing debris into the streets. When police helicopters began circling overhead and SWAT team vehicles lurked, we knew it was time to head elsewhere before things took a turn towards the outright illegal.
Back in Manhattan, we gorged ourselves on Jack Daniels and Domino's in a friend's private karaoke room birthday bash. Drunkenly warbling "Don't Stop Believing" may have been an appropriate climax to any evening, but this particular pleasure packed evening, we were just getting started.