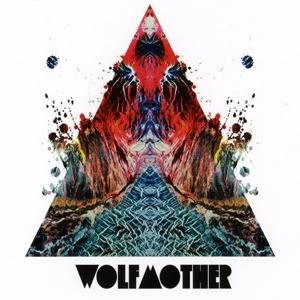 Gov't Mule
1: Bad Little Doggie, Brand New Angel, Streamline Woman, About To Rage, Larger Than Life, Brighter Days, Rocking Horse, Don't Step On The Grass, Sam, Thorazine Shuffle
2: Lola Leave Your Light On, Mother Earth, Mr. High And Mighty, Game Face > Mountain Jam > Game Face, Effigy > Drums > Unring The Bell, Blind Man In The Dark
Encore: So Weak, So Strong
The headliner of this show was Warren Haynes' power trio, Government Mule. I don't particularly care for Haynes' hamband ubiquity outside of the Allman Brothers, but I was itching to check out Brooklyn's hottest, newest outdoor venue - the re-purposed decrepit public park eyesore McCarren Pool.
I was also digging the pitch perfect '70s stadium rock imitation of Australia's Wolfmother.
Luckily I was able to do some promo for Rocks Off in exchange for free tickets.
Openers Two Gallants were a competent folk rock duo who gained their fifteen minutes several months later when one of them was tasered on stage in response to a noise complaint.
Gov't Mule was OK, but I was hungry so I left to get a sandwich, which I ate during the end of Mule's set.