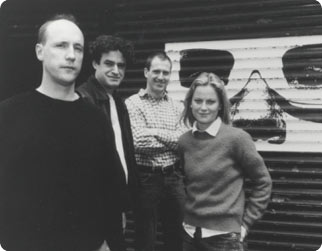 I tend to prefer my improvisation in music rather than comedy, but ASSSSCAT are certainly the best at what they do. Their Sunday night show at the Upright Citizens Brigade Theatre has been one of the best values in comedy for several years.
For this New York Comedy Festival event, the original UCB ASSSSCAT group of Amy Poehler, Matt Besser, Matt Walsh and Ian Roberts was augmented by Saturday Night Live alum Horatio Sanz.
My favorite sketch featured the gang riffing on a hippie-cum-hipster with Amy Poehler's brilliant take on Modest Mouse: "Most mice are modest. They're beautiful creatures."