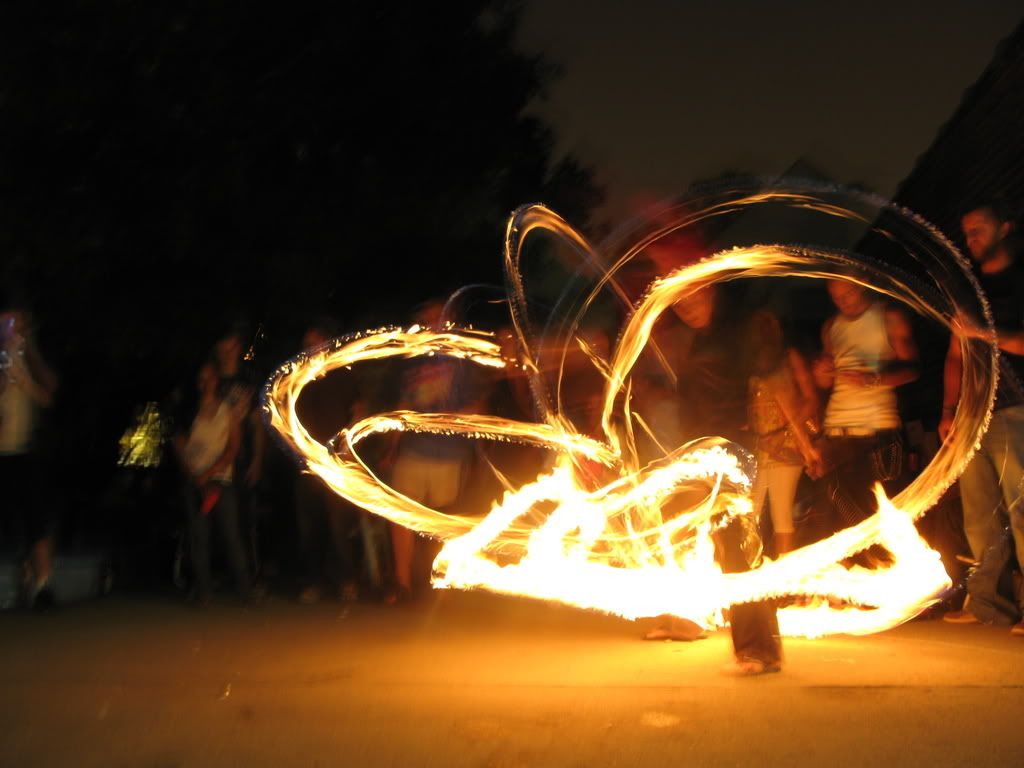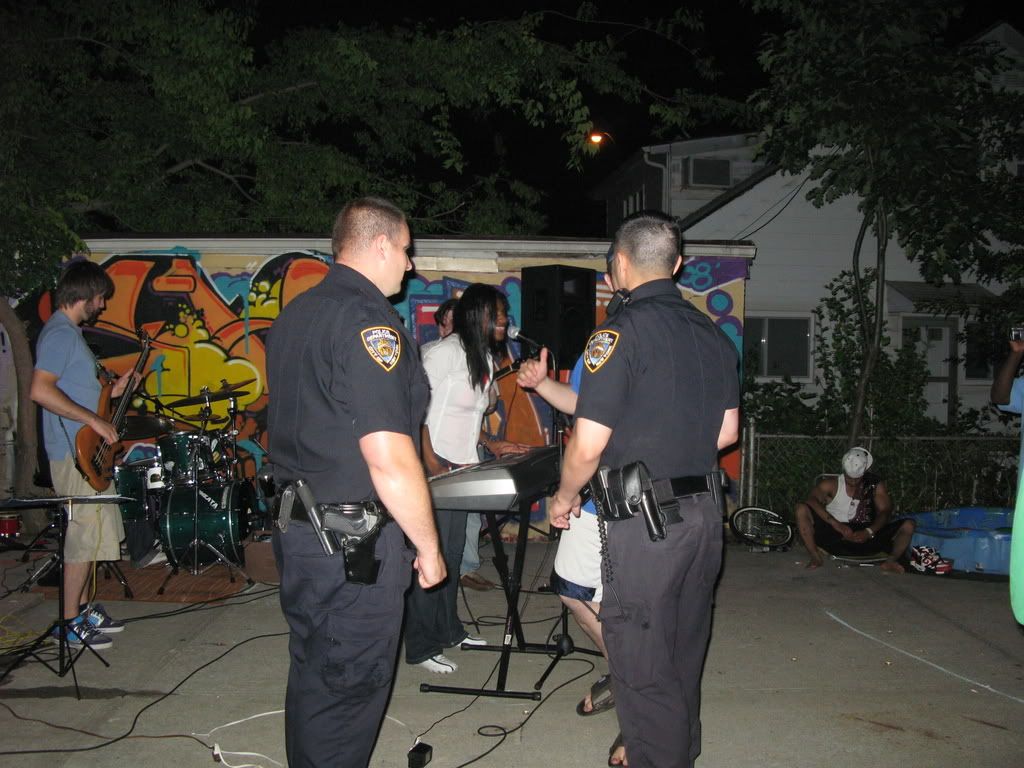 I had been throwing progressively larger parties in my backyard for a couple years at this point. My buddy dubbed one Baller BBQ and the moniker stuck.
We had also had live music before but only loose jam sessions; this time we stepped up our game with 3 bands and a PA system.
We've had several since, each one better than the last, but this one took us to the next level and it will always be recalled as such.
To start with, in a move that flabbergasts me to this day, I managed to book the local virtuoso Middle Eastern jam metal trio Consider the Source to headline, proof eternal that MySpace was once good for something.
The party started off as usual - the regular stalwarts arriving first and tens of stragglers filtering in at a steady clip towards sundown. The bands all brought the heat, peaking with Consider the Source jamming an ambient metal improvisation while my friend spun fire betwixt the impressed guests.
Until that evening, I had oft wondered exactly how raucous a celebration I needed to concoct in order to arouse the ire of the neighbors to alert the authorities. I no longer have that query.
My friend was playing drums with a legally blind Nigerian pop singer at the time and she addressed the police from the microphone inquiring of a Semitic inclination to their noise concerns - "Did you say we have to turn it down because this is a Jewish neighborhood?" - misinterpreting "residential".
Volume reduced, drunken escapades persisted well into the summer night, a tradition set in stone.