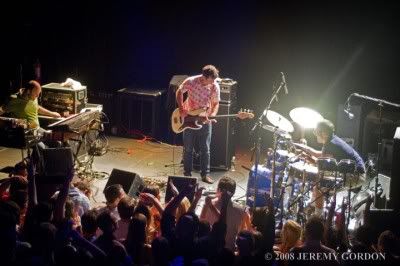 After Raya Brass Band at Rose, we headed across the Williamsburg Bridge to catch one of my favorite bands at their most frequented NYC digs.
The opener was a high energy dance act in a similar vein that got the crowd moving with renditions of "Eye of the Tiger" and "Thriller."
The New Deal put on yet another wire-to-wire all-out dance party. They may be predictable, but they are predictably awesome, masters of the tension release peak jam.
LISTEN HERE!